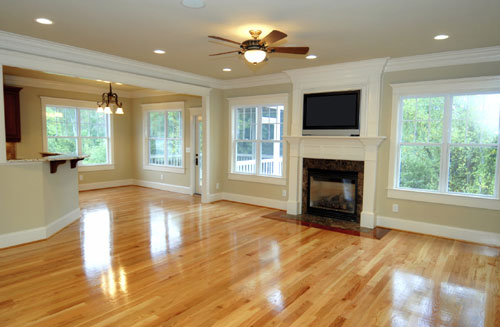 Many people agree that there is nothing more beautiful than wood flooring. However, even with normal use, the beauty and luster of your floor will eventually be diminished by scuffs, scratches, gouges and worn appearance. Showcase Cleaning and Restoration offers three different methods to have your wood floors professionally refinished and restored to their original beauty.
CLEAN AND FINISH
For light wear (NO SANDING)
SCREEN AND FINISH
For light to medium wear
SAND AND FINISH
For medium to heavy wear

Hardwood floors will add style, grace and value to your home that other types of synthetic flooring cannot do. Installing Hardwood flooring requires a series of professional steps including sanding, staining, sealing and applying the finish of your choice.